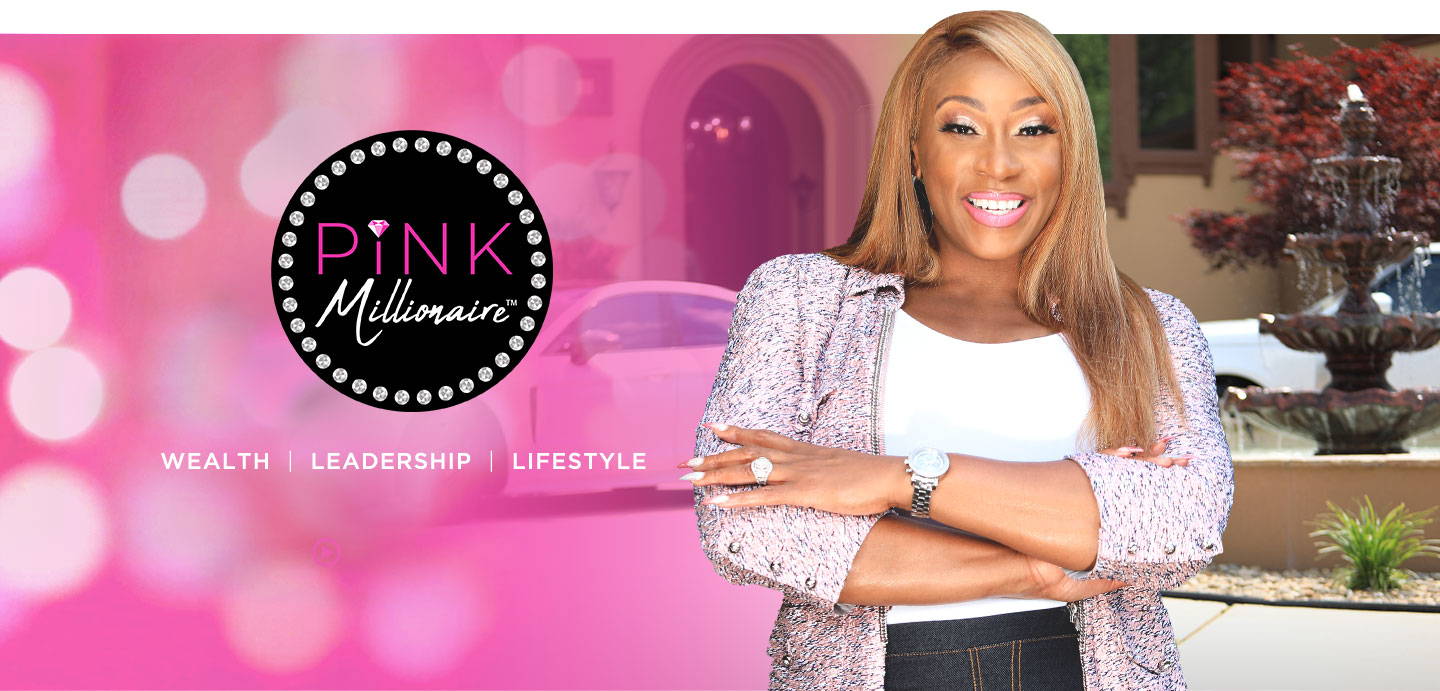 ---
Helping to Connect the DotsBetween the Haves and the Have-Nots
Are you a coachable and progressive woman seeking ways to substantially increase your income and build wealth, but you want to learn from someone who has a heart for people and willing to share her 7 Figure Blueprint ? Are you in business already, but need guidance in learning how to get to the next level? Are you already making a six-figure income, but are ready to create a seven-figure empire? If you answered yes to any of these questions, Pink Millionaire Club is for you!
The Pink Millionaire Club is for the modern 21st Century woman who is ready to take bold and courageous steps in Creating Her First Million. Through the coaching and guidance of Dame Nicola Smith Jackson, individuals learn how to set the foundation of wealth using her proven PINKPrint™ system.
Through this unique and life changing private society, Nicola will empower you the PINK MILLIONAIRE where you'll learn how to:
w Use the power of Prayer
w Learn to Impact positive change
w Receive Nurture and support
w Learn to apply the Knowledge that you gain
---
How To Step Up And Earn Your
First (Of Many) Million Dollars While Leaving A Killer Legacy Behind!